THOMAS O'MALLEY THE ALLEY CAT
2007 TO APRIL 21 2023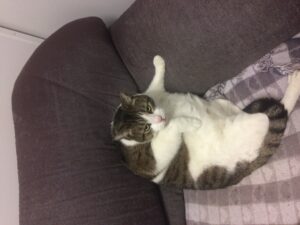 With profound sorrow we regretfully announce the passing of
THOMAS O'MALLEY THE ALLEY CAT
Thomas was key member of the RVSN team in Port Colborne. Thomas loved our customers and I know our customers loved his cheery greeting's.

In 2007 Thomas was born in a Wainfleet barn. John Digout took young Thomas home as a pet for his daughter Elise. Over the following years, Thomas spent many happy years hunting and chasing his prey, most times he was not successful. Five years ago Thomas moved into Real Vapour Stores Niagara in Port Colborne. As always, he was an exceptional greeter and guard cat. Thomas was a very happy kitty and enjoyed the attention from all our customers who frequented our store, sometimes just to see him.

In recent months Thomas started to feel his age (approximately 104 in human years). It is with great sadness we announce his peaceful passing on April 21, 2023. On behalf of our staff, including our loyal customers we will truly miss you Thomas.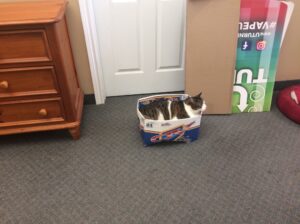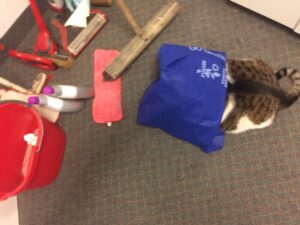 All Liquid containing products we sell are stamped for Canadian Excise Tax.
IMPORTANT NOTICE – EXCISE TAX 101
Dear valued Customers,
As the Vaping industry continues to evolve and grow, the Canadian Government has decided to implement an excise tax on vaping products that contain vaping substances with or without nicotine.
As your supplier and partner, please follow the link below some key information that will help you understand this new regulation and how it will impact the future of vaping in Canada. 
NEW!!! NEW!!! NEW!!
NEW MR.FOG 5000's
AVAILABLE ONLY AT PORT COLBORNE 
IN STOCK AT BOTH STORES
DRIPN By ENVI
ELFBAR LOWIT
SMOK RPM5
SMOK Nord 4
Uwell Caliburn A2/AK2
Uwell Caliburn G2
Vaporesso XROS 2
 
We have partnered with STLTH in their new Pod Recycle program.
In addition to starting our own Disposable Recycle program.
Appropriate boxes will be available for you to dispose of your old STLTH pods and disposable devices
SAFELY and in an environmentally friendly way.
Welcome to Niagara's Home of Smoking Cessation
ALL OUR E-LIQUID IS PREPARED IN HEALTH CANADA CERTIFIED LABS.
ALL FORMULAS ARE APPROVED BY HEALTH CANADA.
No matter your reason for quitting cigarettes, we are here to help!

Find our locations and hours here
Confused? Overwhelmed? Still have some questions? Visit our Frequently Asked Questions page here or our Tips and Tricks page here
Vicinity Rewards at RVSN
How to collect:
Sign up for vicinity points in 2 easy steps, and start collecting!
Points are shared between both stores. (Port and Welland)

You receive ONE POINT for every bottle of e-liquid you purchase
You receive ONE POINT for every STLTH, VUSE or Juul pack you purchase
You receive ONE POINT for every 800(or higher) disposable you purchase
You receive ONE POINT for every purchase of $40.00 on hardware
How to redeem:
When you visit us, give your phone number and an employee will inform you how many points you have on your Rewards Account.
If you have 5 points or more, each point equates to $1.00 towards a hardware purchase
10 points gets you
one free 30 ml bottle of e-liquid
or
one free STLTH/JUUL/VUSE pod pack
or
 one free Disposable (under 10ml)

18 points gets you one free 60 ml bottle of e-liquid
or
 one free Disposable (10ml+ )
25 points gets you one free 100 ml or 120 ml bottle of e-liquid
Our points program is far more generous compared to any other vape shop.
Start earning points today!